Commitee Heads
Cathryn Evans
Academic Excellence Chair
Hey y'all! My name is Cathryn Evans, and I am the academic excellence chair! My job is to make sure my sisters meet the GPA requirement for Phi Mu. My committee and I also plan an academic dinner for our sisters with a gpa of 3.5 or higher. I can't wait to see what this year has in store for us! LIOB!!!
Crimson Harrison
Sisterhood Chair
Hey everyone! My name is Crimson Harrison and I have the honor of being the sisterhood chair! My role is to create fun events for my sisters that will strengthen our bond and bring us closer as a chapter. I am super pumped to be able to do this! Creating meaningful relationships with some of my favorite people is something I really care about. I can't wait to plan these events! LIOB
Gracie Harcrow
Alumni Chair
Hey everyone! My name is Gracie Harcrow, and I am the alumni chair this year!  With this position, I am responsible for the communication and appreciation of our alumnae. We are so grateful for the alumnae, and we would not be the chapter we are today without their help!  I am so thankful to be a part of this wonderful chapter, and I cannot wait for the events to come for our alumnae!
Cordelia Craney
Intramural Chair
Hi y'all! My name is Cordelia Craney and I am the Intramural Committee Head. Intramurals are a super fun way to spend time with your sisters and make memories. Some of the sports we play include volleyball, soccer, basketball, dodgeball, beach volleyball, and 3v3 basketball. This fall semester we won soccer and 3v3 basketball and I hope Phi Mu Keeps winning!
Krystal Gioia
Ritual Chair
Hey y'all! My name is Krystal and I am the ritual chair. My job is to plan ritual events for our chapter. I also make sure that the traditions of phi mu are upheld. I am excited for a great year!
Amaris Necaise
T-shirt Chair
Hey y'all!! My name's Amaris and I'm our T-Shirt Chair! My job is to design the cutest shirts for our chapter and distribute them to members. I'm so excited for the upcoming school year and all the events we will have. With events comes T-shirts! I'm so thankful for Phi Mu and all it has to offer. It's pushed me to become the best version of myself and I can't wait to make this the best year yet!
Madeline Ward
Sheet Sign Chair
Hey y'all! My name is Madeline and I am our Sheet Sign Chair. I get to design and paint our sheets signs for events like bid day, swaps and date parties! This position has given me the opportunity to connect with my sisters and other Greek life on campus.
Rachel English
Philanthropy Chair
View her message under "Letter from Philanthropy Chair"!
Sadie Hardy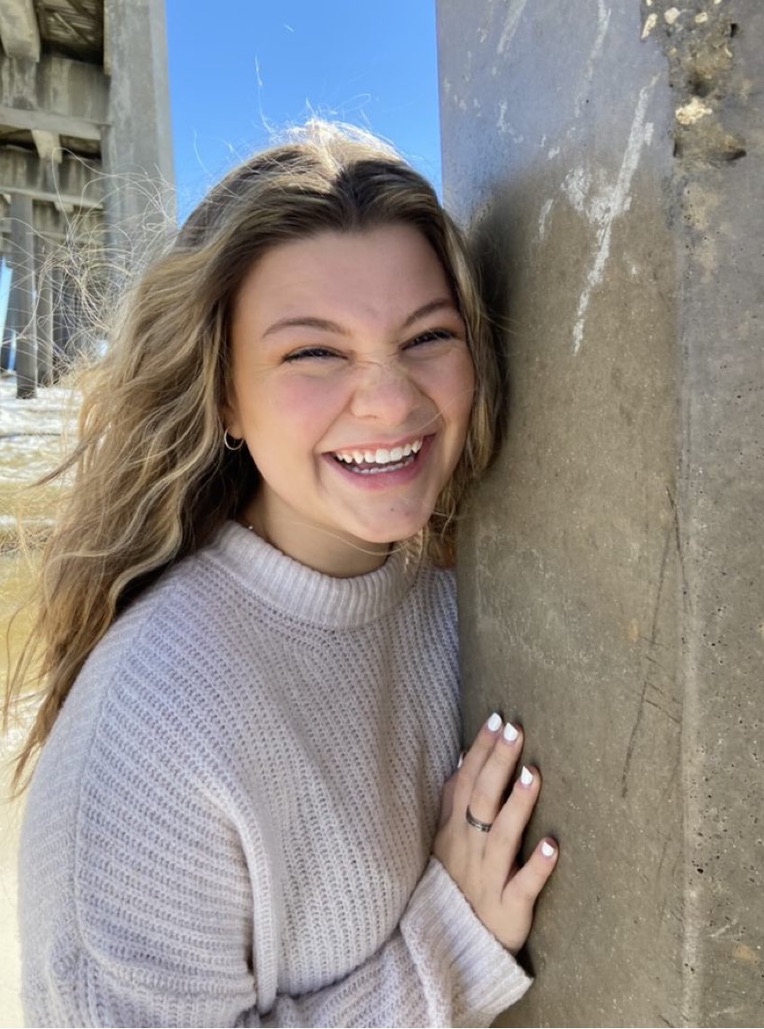 Housing Chair and Resident Assistant (RA)
Hey guys!!! My name is Sadie and I am your housing chair! My job is to make sure everyone in our beautiful house is safe. I am so excited for this upcoming year! With that being said go Phi Mu and go Jags!
Hunter Grimes
Tailgate Chair
Hey y'all! I'm Hunter and I'm the tailgate chair! I plan all of the tailgates for the football season and help ensure that we have a fun and safe time. I can't wait for football/tailgate season! As always, Go Jags!!
Peyton Bozeman
Bylaw Chair
Hi! My name is Peyton Bozeman, and I serve as the Bylaw Committee Head. My job is to host meetings with my committee twice during the calendar year, once during spring semester and once during fall semester. We go over the bylaws for the Kappa Omega Chapter and consider the document for adjustments, additions, or removals. I can't wait to serve my sisterhood this year!